Hi! My name is Edgaras, and I am a freelancer specializing in UX/UI Design, No-Code, and JavaScript development.

I work with clients globally to create engaging websites, functional app prototypes, and automations that enable you to focus on what matters most.

Tomas Laurinavicius
Founder, Marketer, Designer & Writer
Edgaras is an exceptionally creative and professional designer and developer.
Jeppe Kønig
Head Of Publishing at Funday Games
Knowledgeable of systems, processes, visual design but first and foremost he simply gets how people use technology and interfaces.

Kasper Wandahl Fogh
Head of Digital @ F.C. København
He is a skilled and talented graphic designer who truly understands the importance of UI, UX, and brand values.

Rasmus Keldorff
Visual Lead at Kiloo
Edgaras is rarely satisfied with "good enough" and does not lightly quit a task when "better" is a possibility.
Featured projects ✲
Featured projects ✲
Featured projects ✲
Featured projects ✲
What I can help you with
Web & UI Design
Ready to create a digital presence that's smart, sleek, and functional? With expertise in user interface design and software development best practices, I'll create a digital product that not only looks great, but also delivers an intuitive and engaging user experience that keeps your customers coming back for more. Whether you're launching a brand new website or mobile app, or looking to revamp your existing digital product, I'll work with you to understand your business goals and design a site or app that's optimized for your users and aligned with your brand.
UX Research & Optimizations
I use a range of design research methods such as heuristic evaluation, user testing, surveys, and analytics to understand how users interact with your services and products. Based on the insights gathered, I provide practical recommendations for improving the design, layout, and content of the website or app. By optimizing the user experience, I help you increase user engagement, improve conversion rates, and ultimately achieve your business objectives.
Prototypes & MVPs
Need to test your product idea before investing time and money in development? I offer both no-code and code-based prototyping services to help you bring your idea to life. Using the latest tools and techniques, I'll work with you to create a functional prototype that can be tested and refined to ensure that it meets your business objectives and user needs. Whether you're looking to build an MVP or just validate a concept, I can help you get there faster and with more confidence.
AI & Automations
I offer AI and automation solutions to help streamline your business operations and save you time. Using no-code tools, I can automate tasks such as sending scheduled emails, posting to social media, and data scraping. Additionally, I can leverage the power of the ChatGPT API to automate various manual tasks. Whether you're looking to improve efficiency or reduce human error, I can create custom workflows tailored to your unique needs. Let's discuss your specific needs and see how I can help.
How I work
Figma
Whether I need to craft a quick visual mockup for a landing page or detail UI design systems, Figma is my go-to. With its real-time collaboration features and intuitive interface, I can work seamlessly with others and accelerate the design process.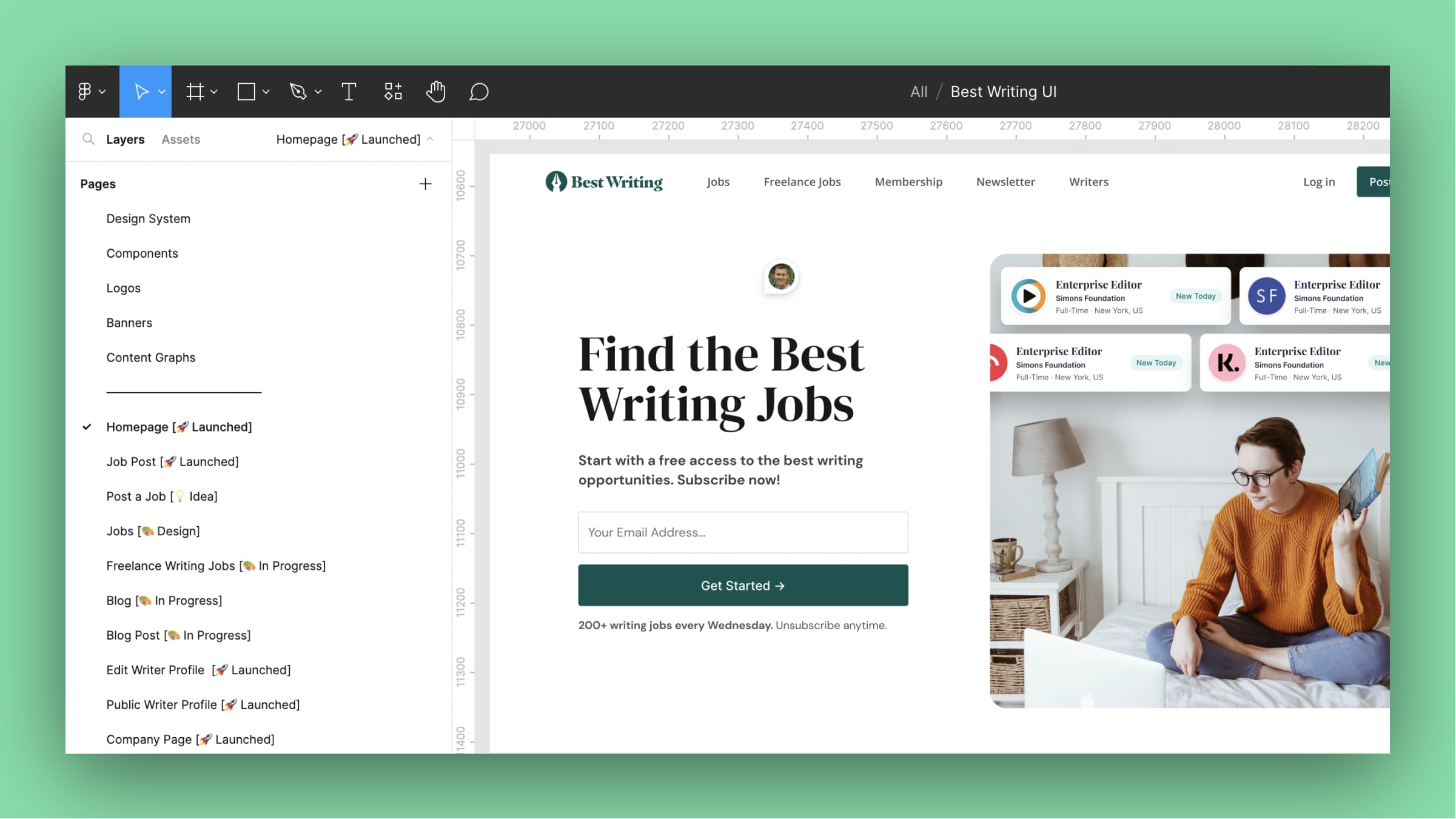 Miro
When a project requires more UX work, planning and collaboration, I turn to Miro or FigJam. These tools are excellent for organizing research data, user journeys, and wireframes, and simplify collaborative design thinking.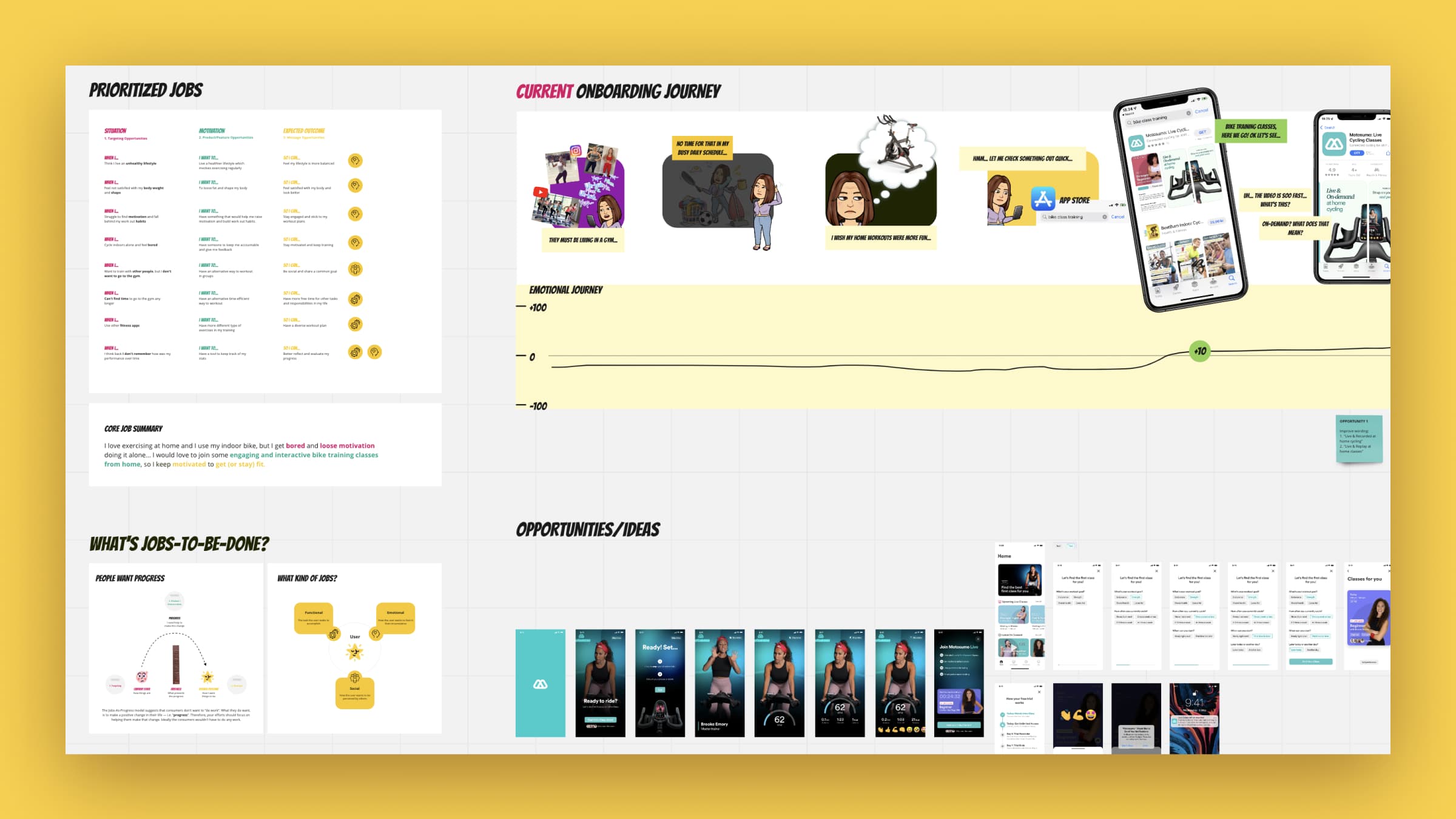 Code
Designers don't have to code, but I do! My go-to tool for coding is VS Code, where I write HTML, CSS and JavaScript. I also enjoy writing Tailwind CSS, which allows me to build layouts quickly. When it comes to building full websites and apps, I turn to frameworks — React and NextJS. Knowing how to code not only enables me to build Minimal Viable Products, but also makes it easier for me to communicate and collaborate with other developers.
No-Code
When I'm working on projects where speed and cost are priorities, I turn to no-code tools. Zapier and Make are excellent tools for workflow automation, while Internal is great for building internal tools. Tally is perfect for creating quick forms and surveys. For database prototyping, I prefer Airtable or Notion. I view these tools as building blocks that enable me to quickly bootstrap apps and automate processes, before diving into writing more resilient code or disrupting other developers.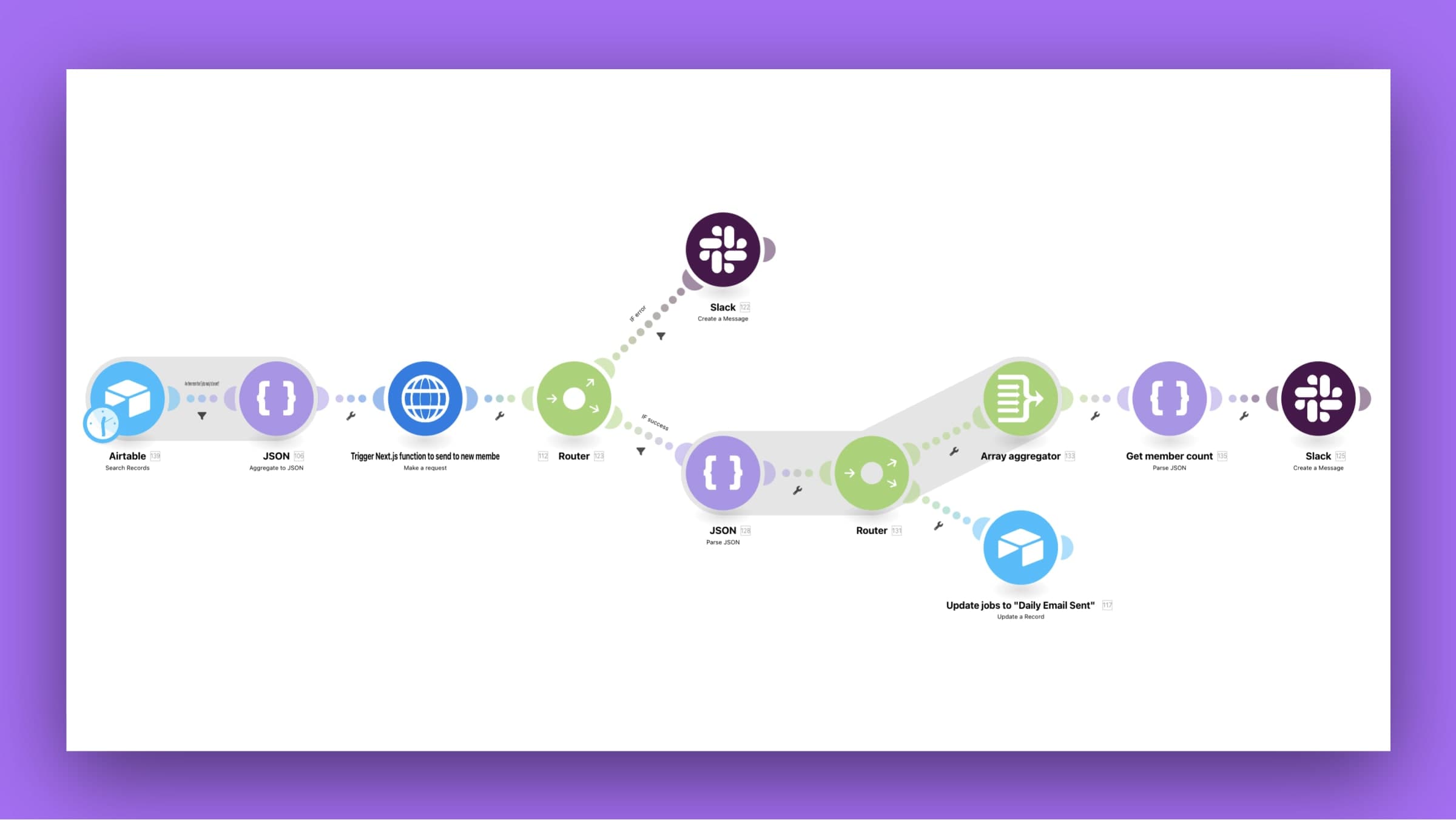 Payment Options
Flexible design partner services for one-time or ongoing projects without long-term commitment.
€3500 / month
Subscription
Dedicated design partner services for a fixed monthly fee, ensuring consistent and efficient support for all your design needs.
Subscribe